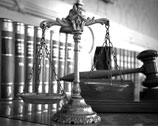 Strengthened by experiences and constant attention to the evolution of the world of law and economics, the firm's primary objective is to provide businesses and public administration with a professional and qualified service.
Collaborating with outside professionals, who specialise in various areas of law, the firm aims to meet the many challenges of the company.
In particular, in the field of taxation, the firm acts as a reference for business both in litigation (at the tax Commission, the Supreme Court and other higher courts) as well as in the non-judicial field (drafting of such difficulties, assistance in proceeding for reimbursement, assessment with adhesion and self-protection outside the offices of the tax authorities).
Thanks to its inter professional character, the firm is able to provide comprehensive care for both the legal aspects as well as the accounting and tax issues.
Meet our Team:
Avv. Matteo Sances
Avv. Matteo Sances (info@studiolegalesances.it):
Founder of the Firm. Graduated in Law from the University of Lecce, in 2005, he specialized in tax law firm (domestic and international) and in law for corporate lawyers at the Bocconi University of Milan.
After a series of experiences in tax law firms of national and international importance, he specialised in corporate law and in the area of ​​tax collection with respect to people and legal entities.
Author of numerous articles and insights regarding civil and tax matters on newspapers of local (VeronaSette, UdineSette, etc.) and national importance (ItaliaOggi).
Collaborates with Microsoft to deliver insights to the legal online journal "Impresa&Diritto" dedicated to small and medium-sized enterprises.
Dott.ssa Donatella Dragone
Dott.ssa Donatella Dragone
Graduated in law at the University of Milan in July 2001, after both the legal and commercial practice and a master's degree in Tax is registered with the 'Order of Chartered Accountants and Accounting Experts in Milan since 22/10/2007 and at the register of Auditors, has gained experience in Tax Court for the protection of taxpayers in both pre-litigation and litigation in relation to appeals of tax assessments, correction and / or clearance issued by the Inland Revenue. Also has experience in the stage of tax collection relating to issues of payment issued by Equitalia.
Operates at the headquarters in Milan.
Avv. Hiroshi Pisanello
He graduated in law from the University of Salento in July 2014, after having worked as a lawyer both in civil matters who obtained the title of lawyer in 2017 and is registered with the Bar of Lecce since 2018.
In July 2017, the lawyer Pisanello specialized in Sports Law, obtaining, in Bologna, a master's degree in " Law, Justice and Sports Management em>".
In the same year, Avv. Pisanello specialized in Military Law attending a special course of study in "Military Criminal Law and Military Administrative Law".
Over the years, Avv. Pisanello has gained experience in tax matters, collaborating, since 2015, with the Studio Legale Sances and also carrying out, in 2014, a period of forensic practice in Portugal, at the international " Gama Lobo Xavier, Luis Teixeira and Melo and Associados em> ", specialized in tax law, commercial law, corporate law and sports law.
Operates at the Lecce office